Penta Tiles
Inspired by a mathematician Rodger Penrose's tiling method. Penta tiles are the decorative tiles made of cast and glazed porcelain. Two types of tiles, kite, and dart, can create infinite possibilities of decoration.
Based on two Penrose Tiling shapes, "Kite" and "Dart", modeling the shape of Penta Tiles.
From the positive wood models to the negative plaster molds, then to cast porcelain.
Before glazing, tessellate the bisques.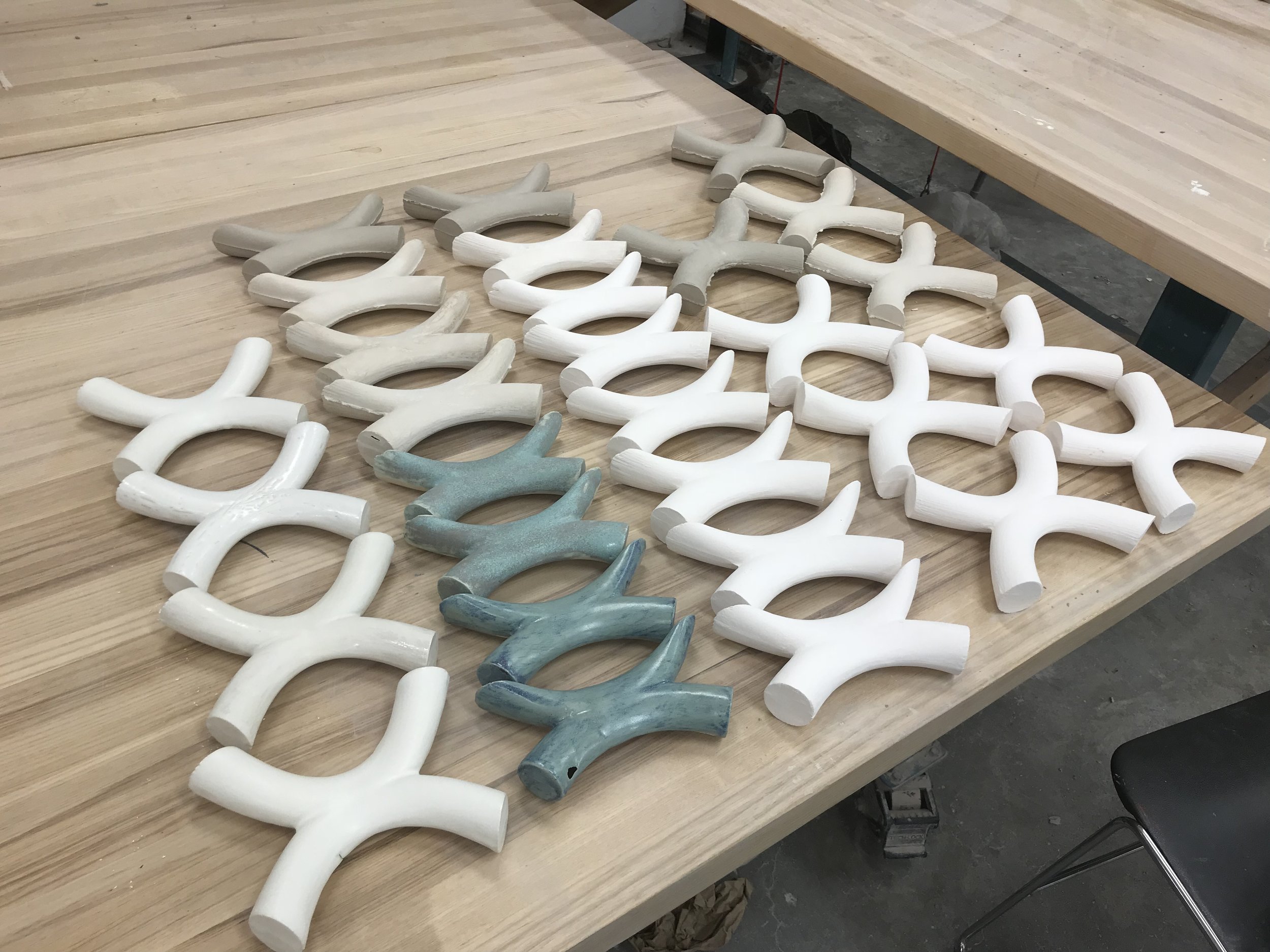 Tiles of different complements, bisque, unglazed and glazed.
Tessellating all the brick.
Different color choices rendering in different scenarios.